Do these really work?
If a criminal casing your area has half a brain, he will TAKE IT ELSEWHERE..
Do these mount on the outside or inside?
Our stickers adhere to the outside of windows, doors, etc. They peel and stick to clean smooth surfaces quite easily.
Are these stickers for sale in stores?
These are ONLY available through our own websites; we do not sell these through auction sites. We have censored the name on the sticker so thieves are not aware of what name to look for.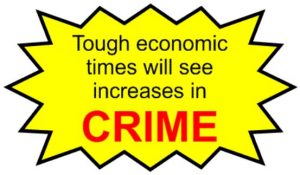 Is there still a need to have an actual alarm?
Alarm systems are a second line of defense. They only sound or alert when there is a break-in or if a sensor goes off. If you have the budget for one, shop around before you buy.
If I pay by PayPAL, how long does it take to receive them?
Your order will be processed and shipped usually within 24 hours.
Most customers have them within 6 to 12 business days. (Business days are Monday to Friday, excluding holidays)
SECURITY SYSTEM STICKERS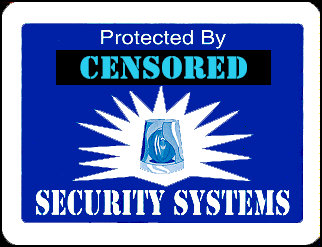 Where are the best places to display the stickers?
Front door
Back door
 Garage door
Basement windows below grade
Windows with ground level access
Apartment doors
What should I say to neighbors who comment on the stickers?
Using SECURITY SYSTEM STICKERS without an actual alarm system is like playing poker. You can win because people do not know what you have. You can let on that you have an alarm system.